Why Does TBOS Complete A Charge Based On A Transactional Fee Instead Of A Percentage Of Turnover/Profit?
There are a lot of providers for back office and accountancy services in the recruitment industry, and there are many ways that providers will charge for their services.

One way is completing their service on a fixed price model which can lead to unexpected price rises as the work increases, or they may work on a percentage of invoicing basis.
When TBOS first started in 2009, it was decided that the TBOS Complete offering would be based instead on the agency's placement productivity instead of the size of the invoices raised to make it a fairer solution for any client using the services.
This means that the TBOS Complete service is instead based on the number of permanent placements made each month, as well as the number of contractors working each week. There are set fees for each service and these fees go up and down depending on how many permanent invoices are raised, or the number of contractors which have submitted a timesheet that week/month.
Although the structure is based on these transactions across the months, the fees charged do not only cover the invoicing and contractor payroll, but also include the credit control, bookkeeping, management accounts, VAT returns, and contribute towards the year-end accounts too.
This means that an agency that has an average permanent placement value of £5,000 per invoice, and an agency that has an average permanent placement value of £30,000 per invoice would have a similar fee. The same works for contract agencies as it is based on the number of working contractors and not the value of the invoices raised, or the profits generated.
TBOS believes this is a fairer way of pricing our service and makes it transparent to anyone considering using our TBOS Complete solution.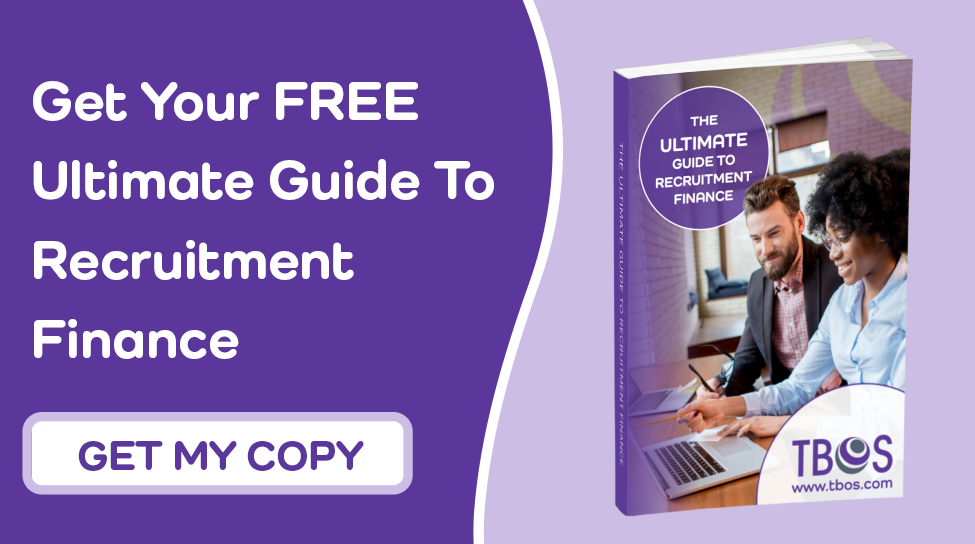 Image Source: Pexels