What Is A Personal Guarantee On An Invoice Finance Arrangement?
Due to the nature of a contract/temporary placement requiring payment to the candidate before the client makes payment, this means that invoice finance is common place within the recruitment industry.

An invoice finance arrangement will provide funding against client invoices raised (normally between 80-95%) to allow the agency to pay the candidate before the client pays the invoice. Once the client pays the invoice finance company account, they will release the remaining funds held against the paid invoice.
Whilst these arrangements are secured by the strength of the end debtor and have a signed timesheet attached to the invoices; the invoice finance company will still want the agency owners to take some responsibility for the funds that are being lent to them. For this reason, invoice finance companies will often ask for the Directors and/or Shareholders to sign Personal Guarantees.
These Personal Guarantees are contracts to say that should the agency fail, then the guarantors will help the invoice finance company to collect in the debtor book to ensure that the invoice finance company is repaid. If all of the invoices are raised correctly and have signed timesheets attached then there should be no reason why all outstanding invoices wouldn't be paid in full and the invoice finance company paid back the funds they have lent.
However, should there any shortfall once the invoices have been paid (often due to invoicing issues or "fresh-air invoicing", then the guarantors would be expected to pay and remaining funds due to the invoice finance company to the level of the Personal Guarantee.
A common misconception about a Personal Guarantee is that it does not appear on your credit file and it is not a charge against your property. It is only enforceable in the event that funds are due to the invoice finance company by the company closing down or if there is a large fraud on the facility.
TBOS has helped set up over 100 invoice finance arrangement over the past 13 years and there has never been a need for a personal guarantee to be called on (touch wood!) and we fully support the need for these to be on an arrangement should an agency want to borrow funds from an invoice finance company.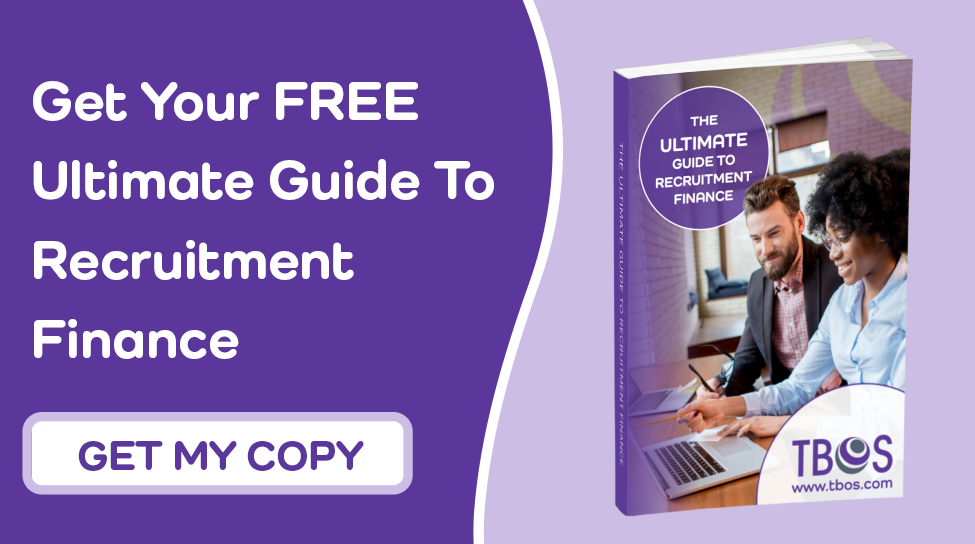 Image Source: Canva