What Does "Complete Freedom" Mean to TBOS Clients?
TBOS offers two main services to its clients, TBOS Complete and TBOS Freedom. Learn more about each service in this blog!


TBOS Complete provides a full back office and accountancy service to permanent and/or contract recruitment agencies from invoicing through to final accounts.
TBOS Freedom provides a pay-as-your-contractor-works funding and admin solution for individual UK and international contract placements.
There are a large number of our agencies who use our TBOS Complete solution only, there are also a number of agencies who also only use our TBOS Freedom solution but there are also a number of our clients who are using both solutions. We refer to these clients as having "Complete Freedom".
These clients will often use our TBOS Complete solution to manage their permanent placements, supplier payments, bookkeeping, staff payroll, management accounts, VAT returns and year-end accounts. They will also use our TBOS Freedom solution to manage the funding and administration on their contract placements.
As TBOS has the visibility across both solutions, it makes it much easier to complete the management accounts and also helps the agency to decide when they may be eligible to get their own invoice finance arrangement.
When TBOS engages any new client we assess what is the best way for the agency to manage their back office and accounting needs as well as review the best way to fund and administer their contract placements.
Contact TBOS For More Information
At TBOS, we provide effective support for recruitment agencies, including outsourced back-office administration, and recruitment finance. To find out more, please call us today on 03456 460402 or book a consultation with one of our experts at a time to suit you.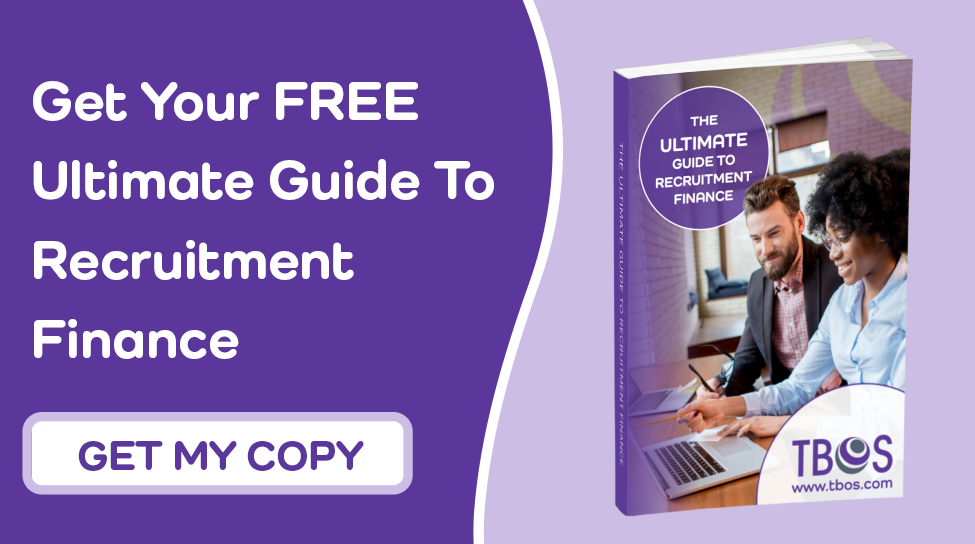 Image source: Canva