What Are The Benefits of International Recruitment?
Before Brexit, recruiting internationally from the EU was almost as straightforward as hiring from the UK. This changed after Brexit came into force in January 2020, with a reduction in EU recruitment and a general drop in international recruits as a whole during the pandemic. Subsequent challenges in the labour market, however, have once again made international recruitment a realistic option for many hiring agencies, while a levelling of the playing field for EU and international candidates has – for many businesses – made it easier to source talent from further afield than before Brexit.
How becoming an international recruiter could benefit your business:
A Richer Pool Of Talent
The wider you cast your recruitment net, the more diverse the range of candidates you source. Restricting your talent scouting to the local area could limit your options when it comes to matching the best candidates for the vacancies you are trying to fill. The highest calibre of applicants may be living or working overseas, so not reaching out abroad could mean you overlook the best people. Also, if you are trying to place people in roles that are based abroad, you'll usually need to target the local labour market to find suitable candidates.
A More Diverse Workplace
When headhunting abroad, you'll be attracting people from a variety of cultures, with different experiences, skills, and values. The recruitment process must be fair and unbiased – evaluating whether candidates will be a good cultural fit is difficult and potentially misleading – so focus on whether each applicant matches or will enhance the values of the client's organisation. A more diverse workplace culture can be a powerful catalyst for productivity, empathy, problem-solving, and morale, and successful appointments can result in long-term business from the client.
Increased Productivity
Recruiting staff outside the UK to work from locations abroad may enable your clients to expand their operations into different time zones and operating hours. This is a powerful engine for an uninterrupted workflow for many businesses – including logistics and customer service/call centres, meaning staff will be available 'around the clock' (relative to the business!) instead of being restricted to conventional opening hours in the UK.
Higher Margins
Another important benefit for your recruitment agency is the higher margins that can be achieved by appointing staff to vacant positions overseas, or filling domestic placements from overseas talent for which there is a local skills shortage in the UK. Larger salaries from skilled positions (e.g. high level consultants and many medical specialist positions) can lead to higher margins per hire, so you'll earn bigger profits which will enable you to expand your business into new territories.
Contact Us For More Information
At TBOS, our expert team is on-hand to support recruitment agencies with their back-office solutions so that they can focus on strategic planning that is based on real-time data.
For more information, please call us on 03456460402 or send us a message and we will be delighted to call you back.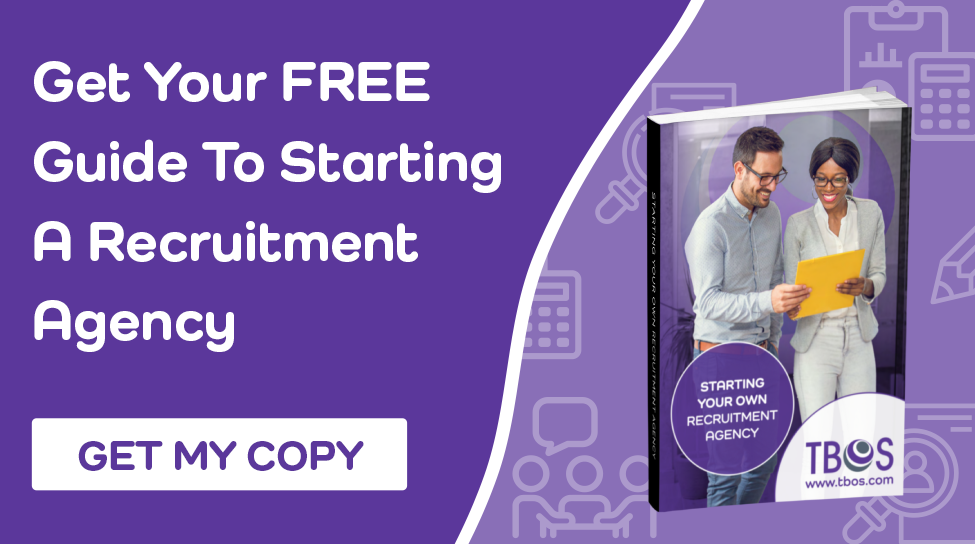 Image Source: Canva