What Is The Advantage Of Using TBOS Compared To Having Internal Accounting Staff?
With the cost-of-living crisis becoming mainstream news, this may mean that existing agencies may decide to review their internal costs and consider cheaper methods of running their business.

TBOS receives many enquiries from existing recruitment agencies who have an internal back office and accountancy team behind them and want to look at the possibility of outsourcing this function to TBOS.
To easily demonstrate the advantages of using TBOS, we have called on an example of an agency that did this back in December 2018.
At the time, this recruitment agency (£20m turnover, 175-200 weekly contractors + perm placements and 31 internal staff), had six internally employed staff dedicated to running the back office and accountancy processes which included a Chartered Accountant. The salary cost of these six staff, including Employers National Insurance, was around £200k plus they occupied six desks within the business which also had overhead costs for telephone, software, furniture, computers, and stationary plus the HR costs (holidays, sickness, etc).
By outsourcing to TBOS the projected cost to the agency was £120k per annum to replace the existing internal costs which was a salary saving of £80k (this was without the desk cost).
Once the agency had made the existing team redundant and moved to TBOS, they also managed to fill the six desks with new recruitment consultants who collectively billed more than the £120k that the agency would be paying TBOS for.
TBOS also demonstrated very quickly the skill levels of using the TBOS Complete service, by reducing the debtor days by 35 days within 3 months (from 72 to 37 days) which improved cashflow, plus TBOS were able to provide more detailed reporting that the directors never had for their business.
The Directors of the agency also had more time to spend managing and training their internal recruiters to help grow the number of contract and permanent placements, as they did not have the distraction of having to manage the internal accounts team daily.
The existing agency is still a TBOS client and a big advocate of our services. They are a good example of how outsourcing the back office and accountancy function can make a significant difference to a recruitment agency instead of having internal staff.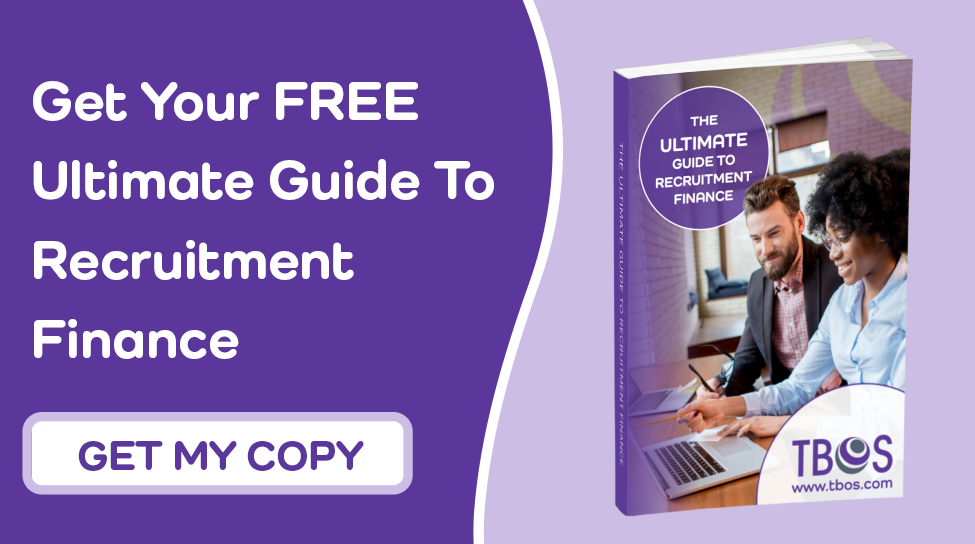 Image Source: Pexels