Recruitment Finance Terms You NEED To Know
Accounting and finance terminology can be confusing, particularly if you're setting up a recruitment agency for the first time. In this article, we'll outline the key terms of which you need to be aware.

Back-Office Support:
The part of a business which provides office solutions that aren't customer-facing. Although these functions, such as accounts and IT, aren't technically defined as customer support, they can – if executed effectively – streamline business operations and improve the customer experience. Back-office support may be offered by external partners as an outsourced service.
Invoice Financing:
A flexible arrangement in which a business 'sells' its outstanding invoices to a lender in return for immediate payment (usually equivalent to approximately 75-90 per cent of the invoice total). A service fee and interest are usually levied until each invoice is settled. An invoice financing agreement involves a series of short-term variable secured loans, with the invoices acting as collateral.
Invoice Factoring:
A type of invoice finance arrangement where a lender will loan funds against each invoice raised, from the date that this happens until the date the invoice is settled (or for an agreed period). Assigned invoices are notified to the invoice finance company separately, who chases the debt on behalf of the recruitment agency.
Invoice Discounting:
A funding arrangement in which the invoice finance company will lend funds against the total outstanding debtor book. The agency will fund the total amount of the invoices raised and reconcile any funds received by the invoice finance company to ensure the debtor book is up to date. In an invoice discounting arrangement, the recruitment agency will pursue their clients for payment of the invoices.
Drawdown:
A request by a recruitment agency to borrow funds from an invoice finance company. Funds will be drawn down against current outstanding invoices and invoices already paid to the invoice finance provider.
Concentration Limit:
A restriction placed by the invoice finance company to limit their exposure to any one of your debtors. Ensuring your clients are creditworthy is important to prevent low concentration limits being set.
In-house Accounting:
Accounting and bookkeeping that is completed by your own employees.
Outsourced Accounting:
A flexible and cost-effective arrangement in which accounting and bookkeeping is completed by an external company on your behalf.
Contact TBOS for expert accounts and back-office support
As the owner of a temporary staffing agency, you need to ensure cashflow through your business is fluid, so you can pay your temp workers on time, even when your clients have yet to settle their invoices. Recruitment finance solutions provide vital funding and payroll support, as well as reducing your expenditure and workload.
To find out more about how our outsourced accounting, invoice finance brokering, and back-office services can help your recruitment business to grow, please read our free The Ultimate Guide to Recruitment Finance or call us today on 03456 460402.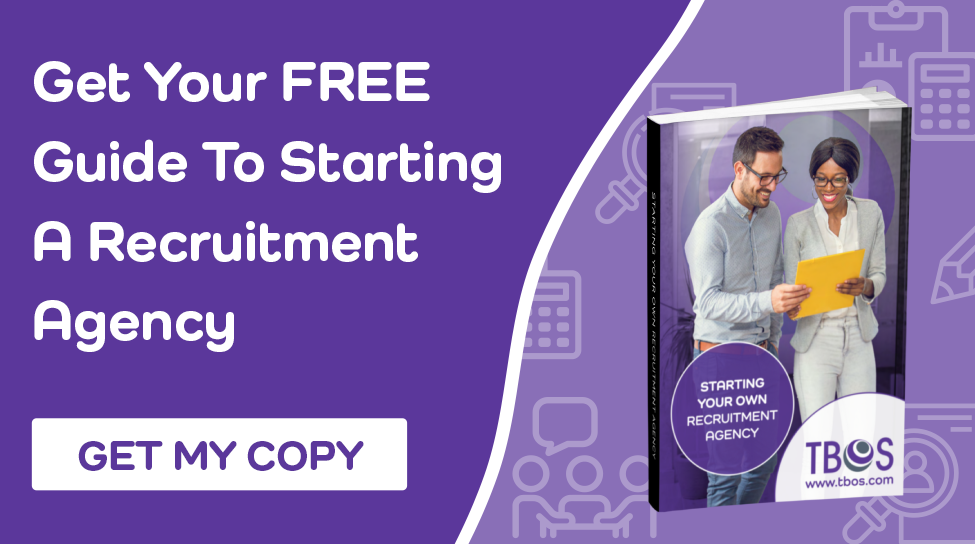 Image Source: Canva