Is 2023 The Year To Start Your Own Recruitment Agency?
Ever since TBOS was started back in 2009, there has always been that period in early January, where there has been a larger influx of enquiries from recruiters looking to start their own recruitment agency.

This is borne out of the fact that the recruiters have enjoyed the Christmas and New Year break and start to make plans for the coming year ahead. They go back into work where they are set higher targets and realise they are going to be making lots of money for the agency but could be making money for themselves.
Each year, TBOS will have numerous conversations with these fledgling future recruitment directors to explain how TBOS can help them with the formation of their new business, arrange business bank accounts, introduce suppliers, register with HMRC and arrange finance should they plan on making contract placements.
Whilst not everyone is cut out to run their own business, there are always a number of enthusiastic recruiters who decide to take the plunge and never look back.
Over the following 12 months, they wonder why they didn't do this earlier and realise that they are now making more money than when they were employed whilst also owning their own business.
Over the last 13 years we have helped over 200+ recruiters start their own recruitment agencies by providing back office and accountancy support to allow them to concentrate on making those all important placements and growing their company for the future.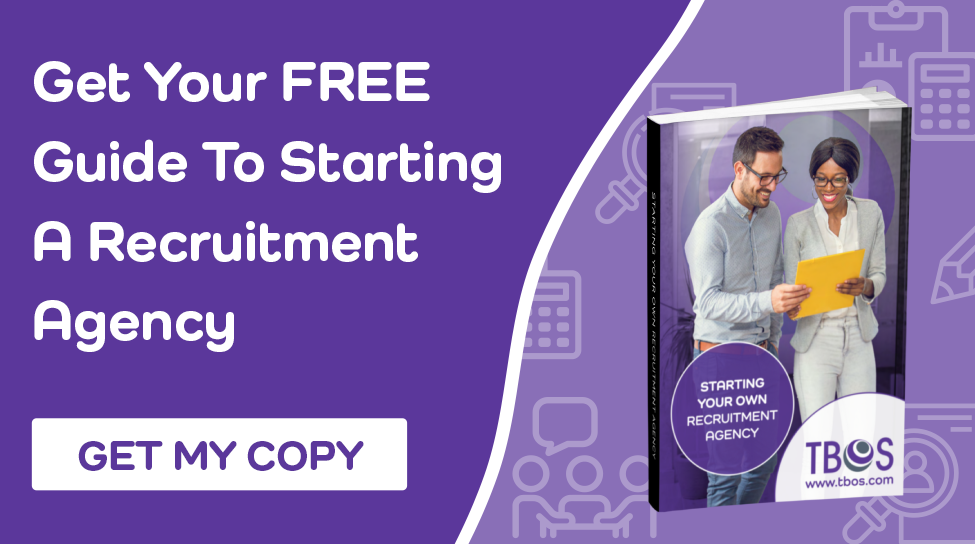 Image source: Pexels