I Have No Recruitment Experience, Can TBOS Help Me Start An Agency?
Every week, TBOS receives numerous enquiries from someone hoping to start their first recruitment agency. Whilst most of the enquiries are from top billing recruitment consultants who are ideal candidates to start their own agency, we do get at least one per week from a non-recruiter.

These enquiries range from medical professionals (nurses, GP's, doctors), project managers within construction/engineering, IT contractors and sales people.
Whilst many of these prospects may have sector knowledge, client relationships and/or candidates they can register to work, they lack the experience of working within the recruitment industry and as such will not know the processes to follow or the legalities behind the required compliance in making those all-important placements.
We also find that there is often a lack of understanding regarding paying contractors or calculating rates and so there is an expectation that TBOS will help fill this knowledge gap.
Unfortunately, TBOS does not provide recruitment training as part of the solutions offered and so the prospective director will need to get the experience before they start (by working in an agency) or engage an outside consultant to guide them through the process.
TBOS, has in the past, taken a chance on some of these non-recruiters to set up their own agency with limited success due to their lack of experience in making placements and understanding the recruitment process.
TBOS will always provide help and support to any potential recruitment agency director on their journey into running their first business but at the same time we will give realistic advice on whether this is something we can support.
TBOS has helped set up nearly 300 new recruitment agencies over the past 13 years and provided our back office, funding and accountancy services to ensure that they can concentrate on growing their new business.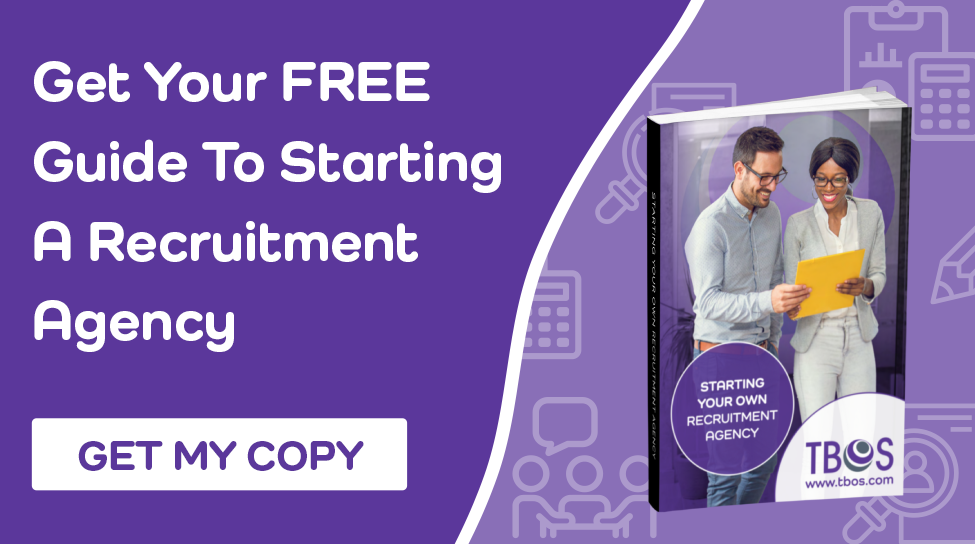 Image Source: Canva