I Am An Agency Using A Pay-And-Bill Provider, Can TBOS Save Me Time And Money?
Pay-And-Bill Solutions are companies offering a solution where they raise the invoices to the clients, pay the candidates and pay the agency profit immediately minus a charge (normally between 3-6% of invoice value).

These solutions are very popular with new start up recruitment agencies as they can provide instant cash flow as the profit is distributed immediately and the administration and finance is handled by someone else.
However, these solutions can be very expensive compared to having an invoice finance arrangement directly so there should be some investigation as to when the best time to move away from the Pay-And-Bill Solution.
Over the past 13 years, TBOS has helped many recruitment agencies move themselves from their Pay-And-Bill Provider to their own invoice finance arrangement.
This is done by helping the agency create 12-month projections, exploring the invoice finance market for the best possible rates and facility for their future growth plans, helping to set up the arrangements and managing the transfer from the Pay-And-Bill Provider.
In all cases, the agency has managed to make a saving in excess of £10k per annum with the largest saving being over £100k by moving away from their current provider!
By moving to TBOS they also centralise all their processes, reduce the time spent on back-office tasks and get additional accountancy reporting such as monthly management accounts. They also get a full-time team to help them with invoicing, credit control, bookkeeping plus the advisory service to help them grow and develop their recruitment business.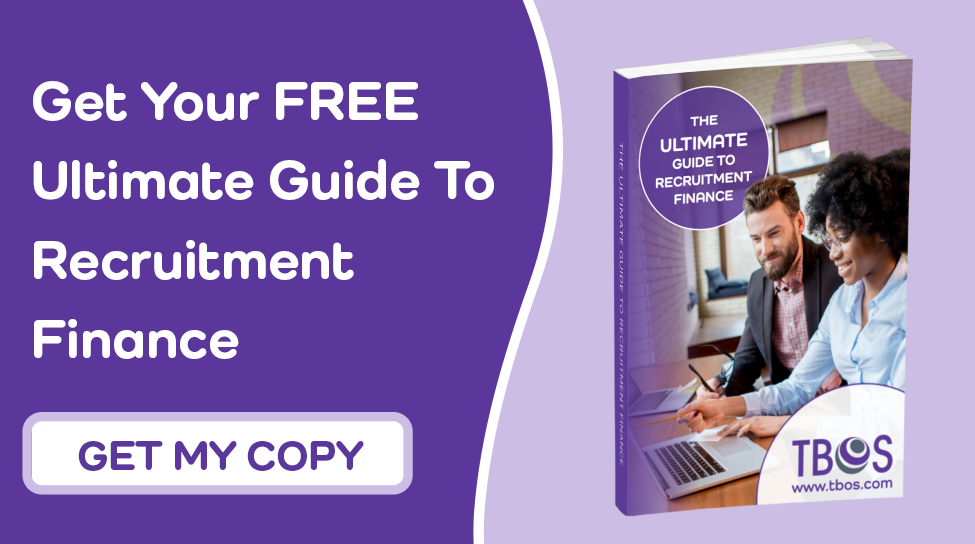 Image Source: Canva