How Recruitment Agencies Can Incorporate SMART Goals Effectively
When you're starting a new recruitment agency, it's vital to plan your approach correctly to maximise the chance of creating a successful and profitable enterprise. SMART targets are the most successful business goals because they ensure that your operation is driven by clear objectives and logical action plans. These are:
S: Specific. Consider carefully what exactly you are trying to achieve.
M: Measurable. Make sure you know how you will measure each goal.
A: Achievable. Goals that cannot be attained are worthless, so ensure that they are realistic.
R: Relevant. Align your goals with your business's values and long-term objectives.
T: Timely. Ensure the timeframe you set is realistic.

But what are SMART goals for recruiters and how can you incorporate them into your business plan?
Poorly written or ambiguous goals obstruct the healthy growth of recruitment agencies by making it harder to grow your pool of talent, fill key roles, achieve business efficiency, or collaborate across the organisation. For this reason, SMART goals are key to achieving success and unlocking potential growth. The following examples demonstrate how can you incorporate SMART goals into your recruitment business:
Clarify The Cost-Per-Hire
The cost-per-hire, which shows how much is spent when each candidate is recruited, is a crucial variable that you must calculate to understand your business's profitability. SMART goals enable you to optimise the process of recruiting when working with clients; you will be able to make informed decisions that are based on minimum and maximum values to ensure you don't overreach your financial means.
Improve Turnover Rate
SMART targets enable you to analyse your turnover rate, so that you can establish realistic boundaries for the recruitment process, both for short and long-term expectations. Turnover is a natural part of business life, but a higher than average rate in either temporary or permanent placements could indicate a problem in your recruitment strategy. SMART goals allow you to analyse the turnover rate to identify key improvements for the recruitment process so that you don't lose so much talent in future.
Create A Talent Community
Talent communities enable you to organise candidates according to chosen criteria, including qualifications, skills, experience, or background. It's important to keep your talent communities updated regularly as this will help you to fill vacancies more quickly without compromising on quality. SMART targets make it easier to achieve a prompt turnaround when a vacancy becomes available while keeping hiring costs low, by:
Reducing the time to fill
Ensuring both active and passive candidates are considered
Cutting the time needed to source candidates
Optimising the cost-per-hire
How TBOS Can Help
SMART targets depend on reliable and relevant data. At TBOS, we provide vital back-office support for recruitment agencies, including the provision of real-time financial data. Our services include credit control, placement invoicing, and outsourced bookkeeping, so you can make informed decisions based on live information, making your targets smarter.
Your Next Step
If you are setting up a recruitment agency, our 'Starting a Recruitment Agency Guide' is an invaluable source of information and advice. Our experienced team will also be pleased to assist you on 03456460402.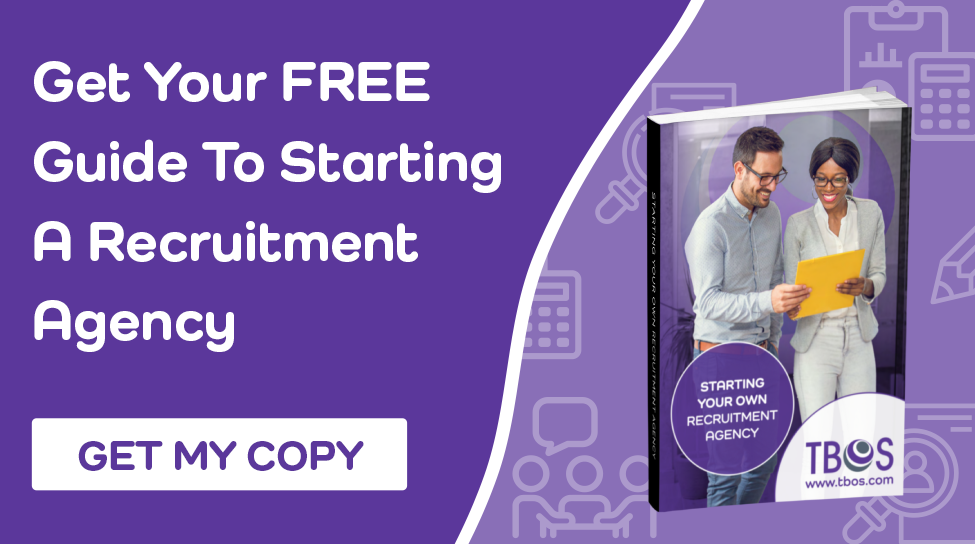 Image Source: Canva