How Does CIS Affect Your Recruitment Agency If You Are a New Start-up?
CIS or the Construction Industry Scheme affects recruitment agencies who are placing certain trades and labour skills as temps/contractors to the construction industry. Agencies who place contractors under CIS placements will be checked by the client as to the agencies' CIS status and the agency will need to check the candidates to see what their CIS status is.


When a start-up recruitment agency registers with HMRC for the Construction Industry Scheme they will be registered "Under Deduction". This means that the clients will deduct 20% of the Net invoice value before making payment to the agency. The agency will then reclaim the 20% on their CIS return that is submitted on a monthly basis.
These deductions can affect a new agency's cash flow as they are being underpaid by 20% and then having to wait till the following month to reclaim the deduction.
When the agency has invoiced £30,000 (per director and/or shareholders) to its clients for CIS placements, the agency can apply for their "Gross Status" which means the client will make no further deductions from the invoices.
The agency also needs to do the same checks on the payments made to the candidates by checking their CIS Status using their UTR number. If the candidate is "under deduction" then the agency will deduct 20% of the net value from the payment made. Any deductions made from the candidates will be paid over to HMRC and declared on the monthly CIS return.
However, If the candidate is "gross status" then the agency will make no deductions.
Whilst CIS has no material effect on an agency's profitability it does affect the company's cash flow, especially whilst the agency is waiting to be registered under "Gross Status"
TBOS has a number of agencies on its books that make CIS placements and this process is managed on a daily basis to ensure that the CIS returns are completed and any deductions are done correctly. TBOS Freedom is also registered as "Gross Status" under the Construction Industry Scheme so this can fund and administer CIS placements for recruitment agencies if required.

Contact TBOS For More Information
At TBOS, we provide effective support for start-up recruitment agencies, including outsourced back-office administration and recruitment finance. To find out more, please call us today on 03456 460402 or book a consultation with one of our experts at a time to suit you.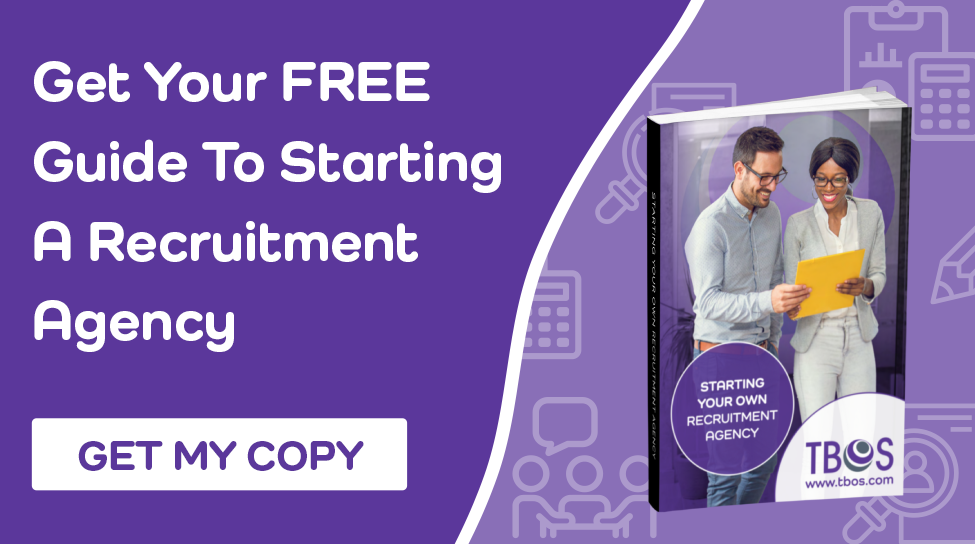 Image source: Canva