Financial Considerations You Need To Be Aware Of When Setting Up A Recruitment Agency
Starting up a recruitment agency can be highly rewarding, especially when major economic disruptions such as Covid have left many people seeking new careers. However, without the correct planning, the dream can easily be derailed. Here are the most important financial considerations to make.
Start-Up Expenses
Rent, business materials, and marketing all need to be considered, as do staffing costs. A common error is to attempt everything in-house, with many fledgling recruitment agencies accidentally overspending on key roles such as accounting. These can often be much more cost-effectively outsourced, giving new agencies a helpful boost.
Accounting
Accounting is vital for ensuring cash flow. Temporary recruitment invoicing can be notoriously unpredictable, especially during the vulnerable start-up phase. Professional accountants will use a variety of techniques to ensure that invoices are paid on time and in full, giving agencies the much-needed financial reliability that they need to grow. Accountants are expensive to have in-house, so outsourcing to specialists is often the recommended option for SMEs.
Software
Specialist talent acquisition and tracking software has revolutionised the recruitment process, and bespoke platforms offer new agencies a range of performance-enhancing toolkits. The right software can reduce costs, increase efficiency, and help to differentiate companies from competitors. As such, the choice of recruitment software is often one of the most important investment decisions a new recruitment agency can make. It is also often one of the most expensive, which is why many companies choose to use a managed service provision that can be scaled up as the company grows.
Budgeting
A coherent, realistic budget is central to successful financial planning. Without it, companies cannot invest in employees, software, new premises, or the other elements required for growth. The ideal budget should be structured to absorb risk but should also include reliable strategies such as invoice financing to guarantee the required cash flow.
Professional accountants can help companies to achieve and maintain a predictable budget that gives companies all the control they need to thrive.
Pricing
Underpinning all other financial matters is pricing. This needs to be strong, clear, and to the point. When the pricing structure is clear and well-managed, crucial issues such as budgeting are much more reliable, and there are no cash-flow surprises regarding invoicing. When it comes to generating the control that new recruitment agencies need to stay organised, dedicating time to pricing can make all the difference.
Take-Home Advice
The more effort that recruitment agencies put into their financial management at the start, the more successful they are likely to be long term. Experienced, friendly professionals such as the team at TBOS can help companies to get this right from day one, offering the opportunity for new recruitment agencies to enjoy increased financial resilience whilst building a competitive edge.
Next Steps…
For more information about building financial security into your recruitment agency, get in touch with one of our business support specialists today.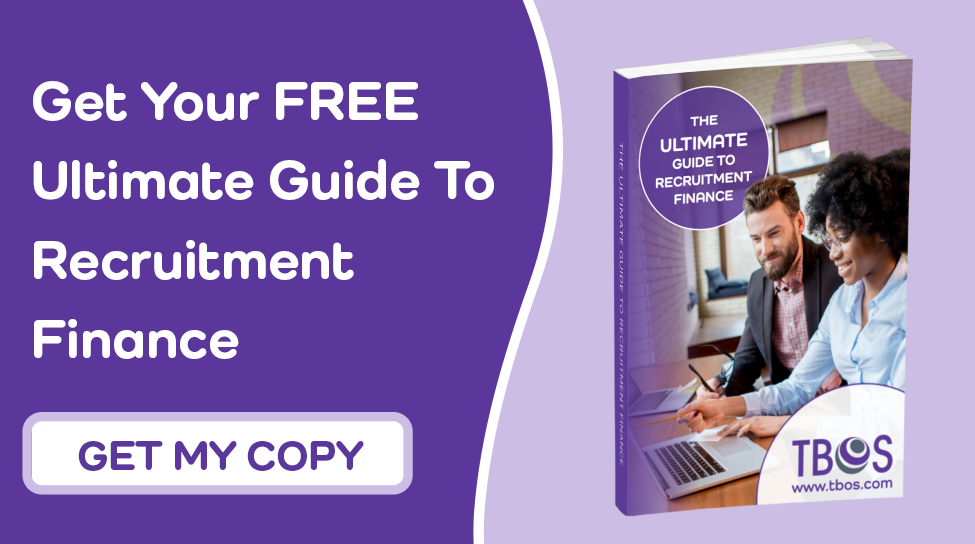 Image Source: Unsplash