Credit Control Tips For Start-Up Recruitment Agencies
In the world of temporary recruitment, a lack of credit control can lead to significant financial losses. Following a few simple tips can help to infuse start-up recruitment agencies with the solid, reliable, and predictable cash flow management strategies that they need to thrive. Read on to find out more.
Select The Right Finance Option
Temporary/contract recruitment is normally conducted on a timesheet basis, with customers being invoiced for the hours worked by each temp under contract. As your temps normally need to be paid before the customer settles their payment, this can create significant cash flow headaches for start-ups without cash reserves. As such, invoice financing is often recommended as a strategy to fill the 'hungry gap' between payments due and payments received. Invoice financing ensures that payments to temps are made on time and in full, and represents a very minor investment in return for the financial security that it can offer. Get in touch to find out more about invoice finance and the options available to you.
Form Clear Agreements With Clients
Terms and agreements are a highly efficient way of preventing financial confusion. When both the recruitment agency and its clients are on the same page, neither side will face any nasty surprises regarding payments. Clarity and transparency can keep everything efficient, organised, and predictable.
Include Proactive Charges
It is recommended that discretionary late payment charges are built into financial planning from the start. No one likes to charge late payment fees, but the presence of these clauses in the contract is often enough to encourage on-time payments – strengthening customer relationships by avoiding the need to chase for payments.
Business customers expect consequences if they do not pay on time, and new recruitment agencies can benefit from employing this method from the start. The people you deal with at your client companies will not take such charges personally, and they are unlikely to cause problems as long as you are transparent, flexible, and fair. The strategy can be used in tandem with invoice financing so that the late charge covers the realistic cost of recovering the payment.
Keep Client Details Up-To-Date
A surprising number of recruitment agencies lose money because of inaccurate client details. It is very easy for organisations to dodge unpaid invoices by making themselves difficult to contact, but today's software can often follow the digital footprints to recover unpaid fees. Taking full details of the trading and registered business addresses for each customer, and the remote working details of your key contacts, and keeping track of them, can reduce the risk of cash flow headaches, and can help to build healthy, long-lasting client relationships.
Chase Payments
Many agencies are hesitant to chase payments and wait until they are past due to get in touch. This is usually due to concerns about how chasing might the relationship with clients, as well as question marks regarding the legal processes. However, professional organisations will always chase payments, and clients expect this. Most late payments are due to honest oversight, and it can embarrass a customer if you have to call or email to chase a late payment – it's best to send a polite routine reminder before the payment is due. If a recruitment agency enquires about unpaid fees and the client reacts negatively, they are not partners that are worthwhile doing business with.
Get Support
Navigating the complexities of setting up a new recruitment agency can be a challenging journey to undertake alone. Thankfully, no new company has to launch without support. Professional insight can help start-ups to build financial resilience into their organisational strategy from the beginning and can help businesses avoid making expensive mistakes. Experienced recruitment support teams such as TBOS can also offer a range of services that enable companies to increase their financial control, leading to accelerated growth and, ultimately, to greater opportunities for success.
What Next?
At TBOS, we understand the urgent need for new recruitment agencies to establish sound financial and admin practices from day one, and we appreciate the challenges that start-ups can face. We are here to help. For support, guidance, or just for a friendly chat, please get in touch today.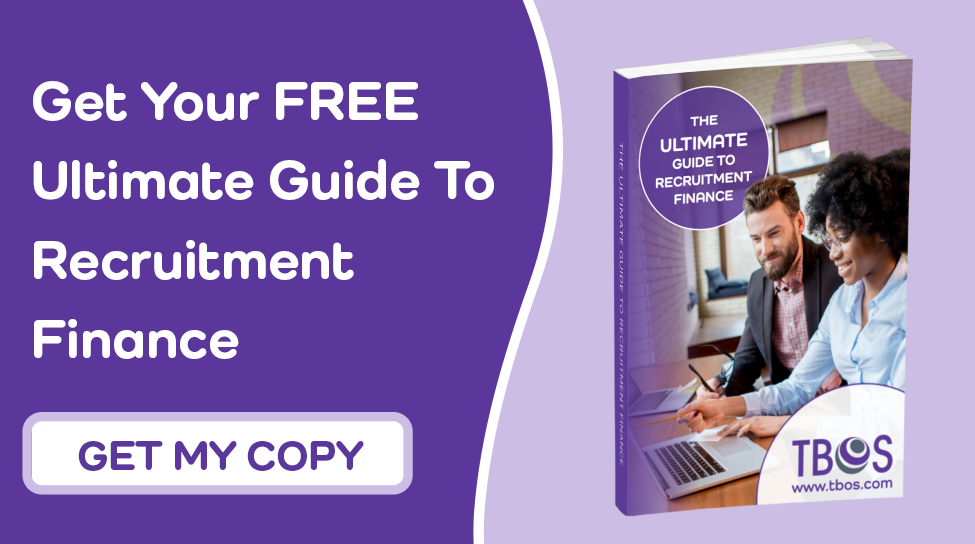 Image Source: Unsplash