Debunking 4 Common Myths About Invoice Financing
Invoice financing is a popular finance option for many temporary-focused recruitment businesses, but it is not without its misconceptions. In this article, we'll explore the most common myths about invoice finance and explain how the facility could help your recruitment business to thrive – bridging the 'hungry gap' between paying your contractors and receiving payment for their hours worked from your clients.
How Does Invoice Financing Work?
In an invoice financing arrangement, a recruitment business issues invoices to its clients in the usual way but receives a pre-determined percentage of the invoice total – typically 80 to 90 per cent – within 24 hours from an invoice financing company (the lender). The details vary, but in many agreements, the lender assumes responsibility for chasing clients for payment (sometimes openly under their name or, sometimes, using your business name) and, once this happens, the remaining balance is released to you, minus the lender's fees and interest.
When clients make a payment, the money is received into a trust account that is managed by the lender but appears to belong to the recruitment agency. Clients, therefore, often have no awareness that they are paying the invoice financing company or that the invoice was used as security for a short-term secured loan.
Recruitment Invoice Finance Myths: Debunked
So, what's the truth about invoice financing for recruitment agencies?
Myth 1: Invoice Financing Is Only For Businesses In Trouble.
This couldn't be further from the truth. Invoice financing is a valuable tool that enables temporary-focused agencies to manage their cashflow, improve financial forecasting, and increase working capital. Many businesses use invoice financing to stimulate growth and benefit from the expertise that lenders offer, giving them better control over their month-by-month finances.
Myth 2: Invoice Financing Is Expensive.
Invoice financing is often more affordable than many other forms of finance, such as business loans and overdrafts – especially with generally high interest rates for credit at the moment. Its benefits also outweigh the initial costs, in particular the expertise and additional services that are often offered alongside the service itself, and there's no long-term commitment to ongoing charges.
Myth 3: Invoice Financing Compels You To Accept Services You Don't Need.
While it's understandable that you may be concerned that you'll end up paying for services that you don't want or need, many invoice financing providers offer a tailored service so that their clients benefit from the healthiest return on investment. At TBOS, we utilise our extensive knowledge of the recruitment sector to ensure that our customers' invoice financing arrangements are customised exactly to their needs and don't inflict unnecessary costs for unwanted service features.
Myth 4: Invoice Financing Is An Inflexible Model.
Invoice financing is an elastic and scalable arrangement, in which recruitment companies can obtain higher levels of funding as they grow and become more profitable. Businesses can often choose whether to finance a single set of invoices or their full sales ledger and can opt in or out of the service according to their evolving financial situation. With no long-term commitment on many contracts and low turnover entry requirements, invoice financing is a far more flexible and cost-efficient option than some other forms of commercial credit.
Contact TBOS For Competitive Invoice Financing Today
At TBOS, we can help to negotiate competitive invoice financing for start-up and established recruitment agencies from leading invoice finance providers, to reduce their costs and improve cashflow.
To find out more, please download our free guide to recruitment finance or call us on 03456 460402.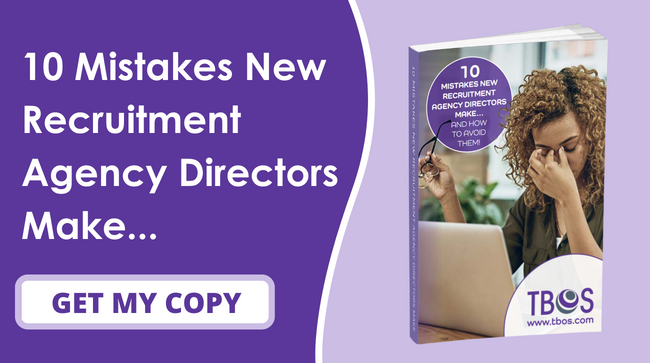 Image source: Pixabay