6 Credit Control Tips To Get Invoices Paid On Time
There is a certain elation for a recruitment consultant when they make a placement with a client knowing that they have helped the client fill a position and that the candidate has found a job… However, the greatest reward is that they are going to be paid for the work they have put in!

Making the placement is only part of the job for a recruitment agency as it needs to be invoiced and more importantly paid within terms. In order to ensure that this happens we have compiled some handy tips to aid the credit control process: -
1. CREDIT CHECK THE CLIENT BEFORE YOU MAKE THE PLACEMENT
Performing a credit check on the client ensures that the time you put into making a placement is worthwhile as it will give you an indication whether the client can or will make a payment based on their prior history.
2. CHECK IF THE CLIENT HAS ANY SPECIAL INVOICING REQUIREMENTS
This can be one of the most important parts of the process as ensuring that the invoices you send meet the client's requirements to be paid. This may involve requiring a PO number, using clients invoicing portal or signing up to a self-bill agreement. If the client requires you to put the invoice on purple paper with a flower in the corner sent by carrier pigeon for it to be paid then you will have to do this…and it is best to know this beforehand!
3. VERIFY THAT THE INVOICE SENT HAS BEEN RECEIVED
Once the invoice has been sent to the client based on their requirements it is still a good idea to verify with the client that they have received the invoice, it is correct and it will be paid. This then avoids when the invoice is due that the client says that they didn't receive it or it has been invoiced incorrectly.
4. ENSURE THAT THE INVOICE IS ON THE NEXT PAY RUN
Even though the client has verified the invoice has been received and is correct, it does not always guarantee that they will put this on the payment run when due. The best course of action is to contact the client 4-5 days before it is due to be paid to confirm that the invoice is on the payment run. This way the client cannot "accidentally" miss this from the pay run!
5. GET THE CLIENT TO SEND A REMITTANCE ONCE PAYMENT HAS BEEN MADE
Any good accounts department should provide a remittance (proof of payment) once a payment has been made. By getting this remittance it shows the client has made payment and which invoices have been paid. Asking for this proof of payment is not rude and helps with the allocation of larger payments.
6. DON'T BE AFRAID TO THREATEN LEGAL ACTION IF THE CLIENT DELAYS PAYMENT
If a client fails to pay invoices within terms then it is best to open the lines of communication as early as possible to find out why they have not paid and when they will make payment. If there are signed contracts showing the payment terms and the client does not pay then they are in breach of contract. This could lead to rebate periods being null and void or you able to pull contractors off site. Whilst you may not want to threaten a client with legal action this can be costly if they take too long to pay or even go bust.
TBOS has an experienced team to provide all of its clients with a full credit control service to ensure that agency invoices are paid within terms agreed.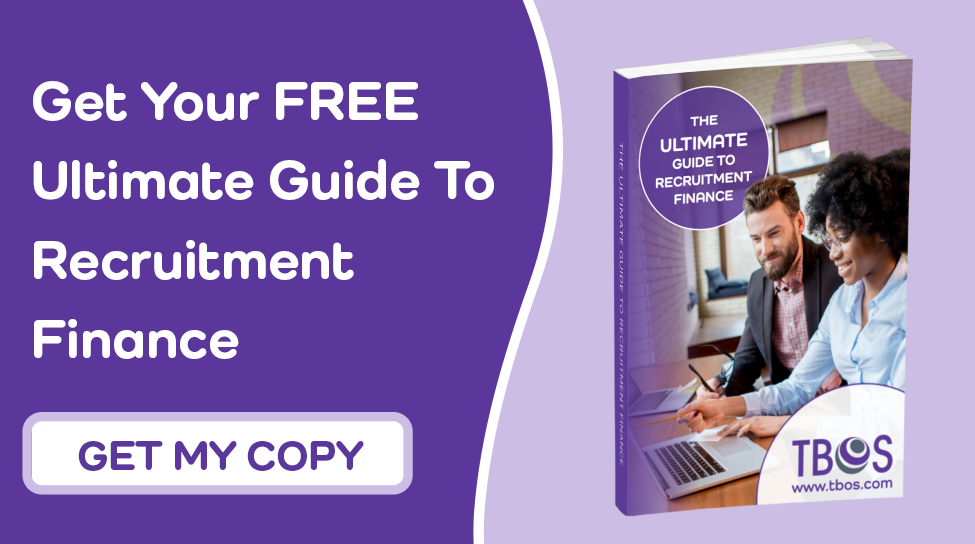 Image Source: Canva