5 Advantages Of Making Contract Placements Instead Of Permanent Placements
Placements made by recruitment agencies often fall into permanent placements or contract/temporary placements.

Permanent placements are where an agency charges a fee (often based on a percentage of the candidate's salary) for placing a permanent member of staff within a client. Contract/temporary placements are where an agency places a candidate within a client for a specific amount of time, pays the candidate for the days/hours approved on a timesheet and charges the client the candidates pay rate plus a margin.
There are significant differences between these placements regarding the fee structures and how they are administered (contracts/compliance/funding) and they can be dependent on the industry the agency is working within.
There are a number of advantages for recruitment agencies deciding to favour contract placements over permanent placements.
1. EVERY DAY THE CONTRACTOR WORKS IS PROFIT FOR THE AGENCY
Whereas a permanent placement is often one fee charged once the candidate starts, a contract/temporary placement generates profit every day the candidate goes on site. Also, permanent placements can sometimes have rebate periods if the client decides the candidate is not ideal whereas contract/temporary placements are charged for each day/hour the candidate works.
2. HIGH CHANCE OF RENEWAL OF CONTRACT PLACEMENTS
Contract placements have a high chance of renewing once a candidate has been onsite and this can happen over and over again with each time allowing the agency to generate further profit on a placement over a number of months or even years.
3. THE CONTRACTOR CAN HELP YOU TO MAKE FURTHER PLACEMENTS WITH THE CLIENT
When a contractor is on site and being paid via the agency, this allows the agency to keep in contact with the candidate to see how the contract is progressing and ensure they are happy. As part of this contact the recruiter can question the candidate on the internal workings within the clients, if there are any future projects coming up, if further contractors are requirements or if there are other managers/contacts that they can introduce them to, to make future placements.
4. INCREASES COMPANY TURNOVER
As the invoices raised to the client include the amount payable to the candidate plus a margin, this will mean that the agency has a significant turnover compared to an agency who only makes permanent placement. This turnover can attract the attention of future buyers and improve the agencies ability to get funding and credit due to the improved accounts.
5. IMPROVES COMPANY SALE MULTIPLE
If a permanent only agency looks to sell then they may be looking at a multiple of 1.5-2 times EBITDA; but if an agency has an element of contract placements within the business, then this multiple can grow to 5-7. This is because should the agency be sold; the new buyer will still be generating profit from the existing contract placements that are still in contract. If the agency is on a contract PSL or has long term contracts with clients then this can greatly improve the multiple.
TBOS has many years' experience of helping recruitment agencies with funding and administering their contract placements and currently looks after over 2,500 contractors on a weekly basis for our agency client. TBOS provides help with contract administration, compliance, timesheet management, invoicing credit control and arranging invoice finance to fund the candidates pay before the client makes payment on UK and International contract placements.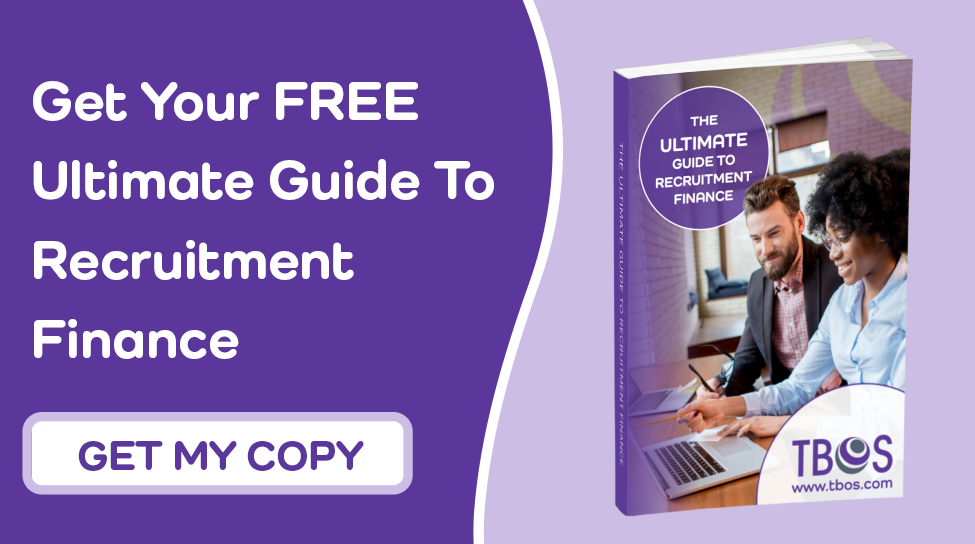 Image Source: Canva