4 Reasons Why A Work From Home Recruitment Agency Can Be Successful
Starting a recruitment agency is an ambitious and rewarding challenge, particularly in the post-pandemic climate in which demand for temporary or contract workers is high. But how viable is it to operate a start-up recruitment agency exclusively from home, without a permanent office, and how successful could such a step be? Let's look at the four main reasons why working from home is an increasingly popular option among recruitment entrepreneurs:

Reduce Your Costs
In the early stages of any new business, it's important to keep costs low – and office premises are one of the largest overheads faced by recruitment businesses. For recruitment start-ups in particular, whose cash flow can be unpredictable due to the time lag between paying workers and receiving payment from clients, cutting office overheads can help to maintain a positive bank balance and ensure that bills can be met on time. By launching your new recruitment agency from home, you can reduce your spending on permanent office space, energy, and furniture, thereby maximising your profits while you establish your business' financial security.
When you need to meet candidates and clients in person, you can take out flexible office space from a range of cost-effective suppliers in most city centres – and a lot of candidate screening, interviewing, and onboarding tasks can be carried out remotely.
Launch Immediately
Working from home means you will be able to launch your recruitment agency as soon as you like, as you won't need to arrange rental contracts for office space or await the arrival of furniture or IT equipment – which can often hold up the start of a new business by several months. Even if you need to make changes at home, such as creating a private workspace, you can get your venture up and running in the meantime and carry out the necessary adjustments later once your business is more financially stable.
Offer Candidates Greater Flexibility
Recruitment agencies who operate from a central office usually require candidates to attend in person for registration and interviews, which can limit their flexibility and availability. If you run your business from home, you can meet candidates remotely using the latest video conferencing apps at a time to suit you both, or at a neutral venue in hired office space if you prefer to meet people face to face.
Improve Your Work-life Balance
A positive work-life balance is essential for your health and wellbeing, and that of your family. When you're travelling to a central office, which may involve a lengthy commute at both ends of the working day, you will have less time for relaxation and de-stressing, which can impact your physical and mental health. Working from home gives you more versatility to structure your working day, while outsourcing your business's accounts and bookkeeping to TBOS can alleviate the stress of keeping your books in order so you can focus on growing your business instead.
Contact TBOS For Professional Financial Support For Your Start-up
At TBOS, we can help you to get your new recruitment business off the ground by managing your finances on your behalf and compiling real-time reports that give you a detailed insight into your agency's financial health.
To find out more, please get in touch with TBOS today or download our free guide below.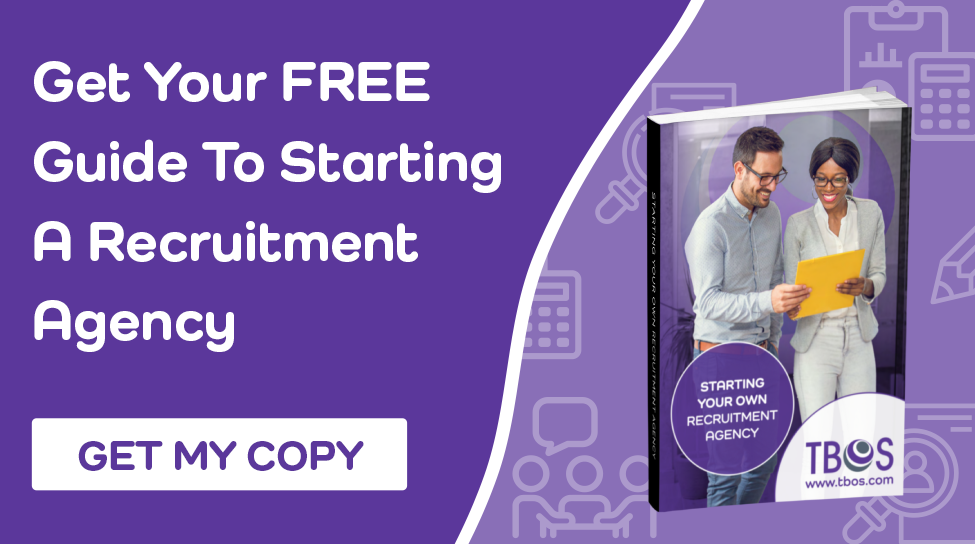 Image Source: Canva